Our Forever Home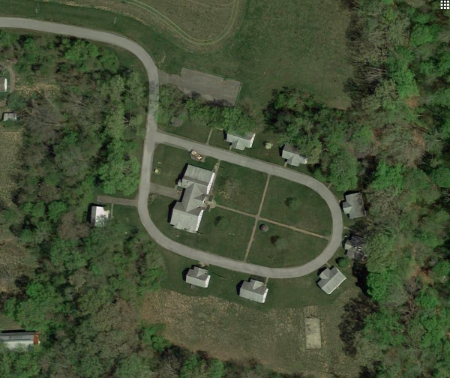 Cottage area at the future campsite.
Brainy Camps has exciting news: We recently acquired a beautiful, 129-acre property in Upper Marlboro, MD. The property is 40 minutes from Washington, D.C., and just over an hour from Baltimore, MD. The convenient location will allow doctors and nurses from Children's National to visit more frequently and will also allow us to expand our operations through holding retreats, meetings and conferences throughout the year.
The Mattaponi property is registered as a historic site, having once served as the home to the 11th governor of Maryland, Robert Bowie. A large brick manor house, constructed in the 18th century, overlooks acres of farmland, lush green pastures and forest. The property, formerly known as Our Lady of Mattaponi Retreat Center, belonged to the archdiocese of Maryland and was utilized as a summer retreat center.  It currently includes a pond for fishing and canoeing, cottages, a large cafeteria, hiking & biking trails, fields for athletic games and several barns that will be converted into activity buildings, such as Arts & Crafts. Once our gates are open, Children's National will become the first hospital to own a property of this sort. This site will be an inclusive space for friendship, hospitality and healing.
This is an exciting time in the life of Brainy Camps, a time filled with many challenges as well as many wonderful dreams-come-true. 
We believe that having our own campsite will provide endless possibility. But we need your help! Consider donating to our building fund or joining our volunteer campaign.