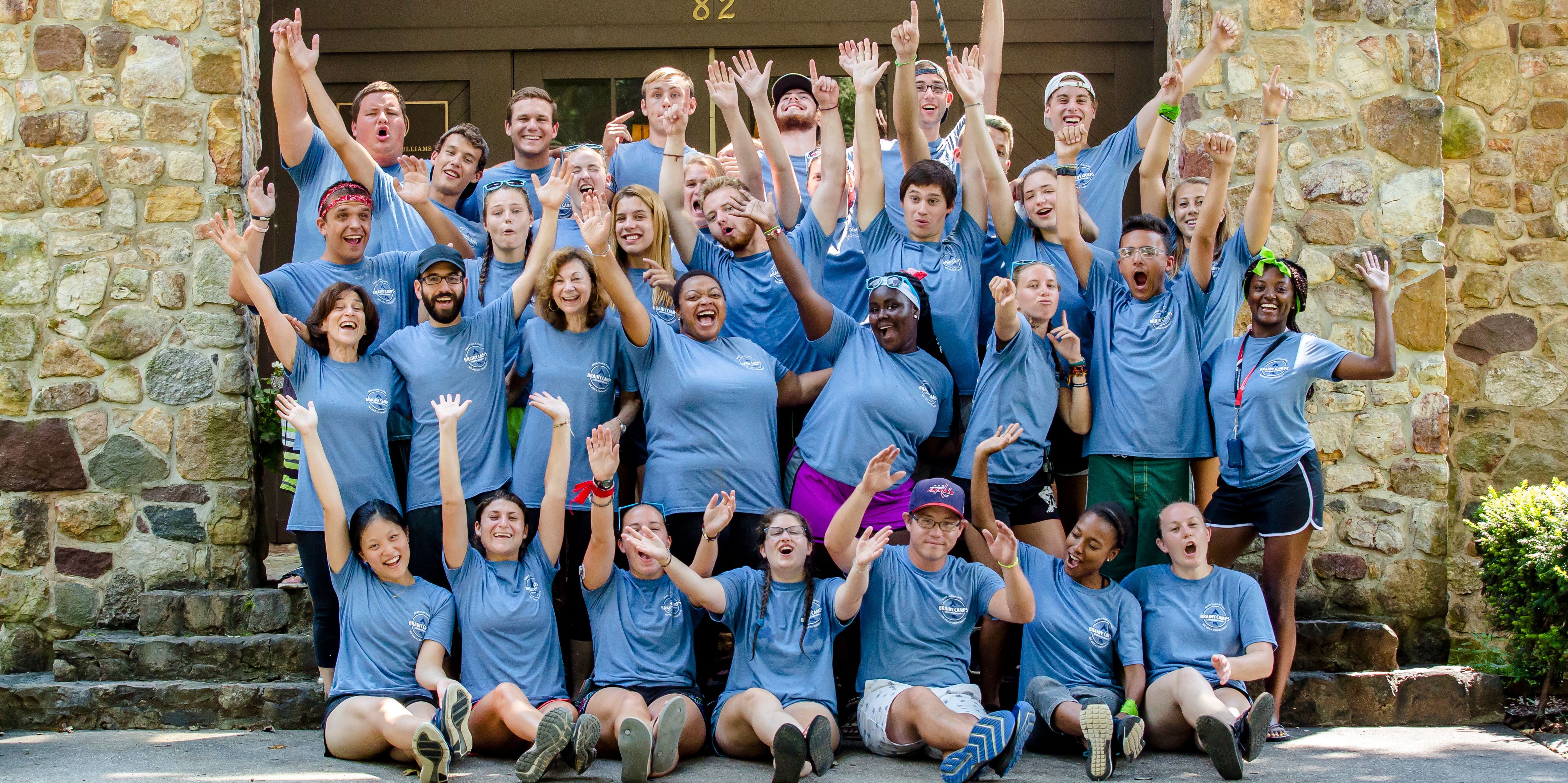 | | 2023 Staff Recruitment Schedule | | | |
| --- | --- | --- | --- | --- |
| | Accepting Applications | December 1, 2022 - May 1, 2023 | | |
| | Interview Period | January 15, 2023 - May 6, 2023 | | |
| | | | | |
Our staff members are fun-loving, creative, and energetic young people who care about making the world a better place. Counselors live in bunks with campers and ensure their safety and happiness throughout their time at camp. All staff members receive training to ensure that they are prepared to work with our camper populations and that they understand their roles and responsibilities. Compassion, a strong work ethic, and positive attitudes are musts.
This is an ideal opportunity for those interested in health, education, therapy, and other medical and wellness fields to gain hands-on experience. It is also ideal for counselors who have an interest in leading or assisting in specialized activities, such as theater or pottery. Many of our counselors themselves have a health condition and grew up attending the camps, while others are interested in learning more about the conditions we serve.
Previous experience working with children is preferred. Applicants must be at least 18 years-old by the start of camp. Please note that working for Brainy Camps requires a background check, interviews, training, and references. While most counselors apply for one or two camps, you are welcome to apply for the entire summer.
**All Staff members must be fully vaccinated. Our 2023 Camps are all in-person.**
---
Job Description
Counselors will:
Be in direct contact with the campers for the entirety of the campers' stay. 
Create the environment of unity and safety within the bunk setting
Report directly to the Program Director and camp directors
Main Responsibilities:
Act as role models and leaders at all times
Provide support, assistance and guidance to campers in all areas of camp life including personal care, participation in activities, taking medication, and eating meals
Strive to create a fun camp experience for all campers
Help campers handle small disputes and disagreements
Be able to account for every member of the bunk at all times
Follow the instructions of activity leaders to provide additional supervision and assistance as needed, particularly for specialized activities
Encourage campers to actively participate in all camp activities
Work with activity leaders to adapt activities to particular camper's developmental or physical abilities, as needed.
Participate with campers in all camp activities