Camp Take Hold
A Fun, Supportive Environment for Kids with Hemiplegia, Hemiparisis and Hemiplagia
For Ages: 9-17
Duration: 7 days/6 nights
2019 Dates: June 29-July 5
Tuition: $950 for campers, $750 for Counselors-In-Training (16+), $850 for 1-on-1 assistants (15+), and $950 for those Training For Independence
Need based scholarships are available and payment plans can be arranged.

Medical Leader: Dr. Jeffrey Rabin, Acting Division Chief of Pediatric Rehabilitation Medicine at Children's National Health System.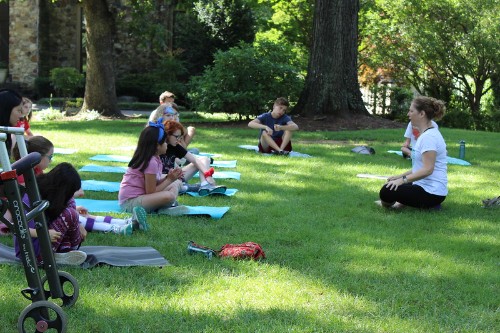 Camp Take Hold offers children and teens with hemiparisis and hemiplegic or diplegic cerebral palsy, ages 9-17, 7 days and 6 nights of summer fun, social connections, and knowledge about their condition.
Camp Take Hold was developed by Brainy Camps in conjunction with the Department of Physical Medicine at Children's National Health System. Parents can feel comfortable that their children are under the constant care of trained and experienced doctors, nurses and healthcare professionals. Headed by Dr. Jeffrey Rabin, MD, the campers work directly with physical and occupational therapists to improve the use of their extremities as they work and play with their peers. Through partially induced restraint, they are encouraged to use their involved side. Camp activities are utilized to reinforce the therapy.
Additionally, support and educational groups increase campers' knowledge and understanding of their condition, encouraging them to become effective self-advocates and self-managers. Social isolation is reduced as is the stigma related to having the condition. Children and teens gain a better understanding of their condition, strengths and self-worth.Camp also provides parents with respite.
Campers participate in many fun summer activities adapted to accommodate their needs, including hiking, arts and crafts, canoeing, team sports, camp olympics, swimming, yoga and drama.
Please contact Brainy Camps at njosey@childrensnational.org for more information.
Camp Take Hold 2018 received support from: 
members of Children's National Health System's Department of Physical Medicine through the Employee Giving Campaign, donations made to Brainy Camps through our Holiday Giving Campaign, The ARC of Montgomery County, a grant from Helping Children Grow, Maryland Community Connection, and private donations.