Camp Heartbeat
A Fun, Supportive, and Empowering Environment for Children and Teens with Heart Conditions
For Ages: 7-18
Dates: June 24-28 2023
Camp Cost: $875.00
**Need-based scholarships are available and payment plans can be arranged.

Medical Team: Brainy Camps' Medical Liaison, Alyssa Weinstein, NP, works in conjunction with Dr. Charles Berul, division chief of the Cardiology program at Children's National; along with Drs. Russell Cross, Libby Sherwin, Jennifer Webb, and Valerie Curren also of Children's National; Nurses Beth Jarosz and Corolyn Ramwell; and Cardiology Fellows

---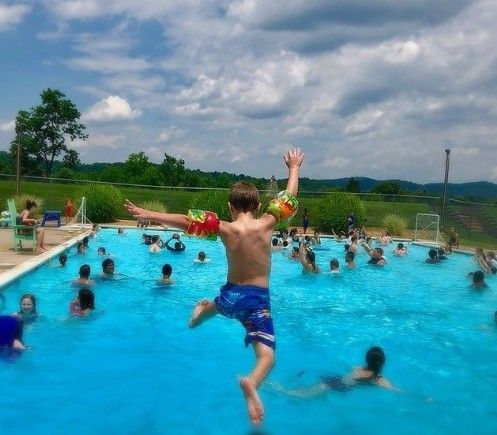 ---
Camp Heartbeat offers children and teens with heart conditions, ages 7-18, 5 days and 4 nights of summer fun, education, and social connections in a safe and supervised environment.
Camp Heartbeat was developed by Brainy Camps in conjunction with the Department of Pediatric Cardiology of Children's National. Parents can feel comfortable that their children are under the constant care of trained and experienced doctors, nurses, and healthcare providers who specialize in the condition. Dr. Charles Berul, division chief of the Cardiology program at Children's National, along with Drs. Russell Cross, Libby Sherwin, Jennifer Webb, and Valerie Curren also of Children's National, and Dr. Jane Crosson of Johns Hopkins Hospital are the onsite camp physicians.
In addition to fun, the goal of Camp Heartbeat is to reduce the social isolation that is often associated with heart disorders, and increase the knowledge and understanding our campers have about their condition. The camp provides opportunities for the kids to work with professional staff and become better self-advocates and self-managers of their condition. They learn from peers and adult volunteers who live effectively with the condition, serving as role models, and offering hope for a successful future to our campers.
Campers participate and choose from a myriad of activities. Support groups and educational programs promote knowledge, skill development and social connections.  Children and teens gain a better understanding of their condition, strengths and self-worth.
Please contact brainycamps@childrensnational.org for more information.
---
Camp Heartbeat 2021 received support from the following: 
Lockheed Martin Employees' Political Action Committee (LMEPAC) Charity Match Program and Lambert Foundation.