Camp Heartbeat
A Fun, Supportive, and Empowering Environment for Children and Teens with Heart Conditions
For Ages: 7-18
Weekend Getaway: July 17 - 18
5-Day Residential: July 17 - 21
Hybrid (weekend getaway & 3-day virtual): July 17 - 21
Virtual only: July 19 - 21
Need-based scholarships are available and payment plans can be arranged.

Medical Team: Dr. Charles Berul, division chief of the Cardiology program at Children's National, along with Drs. Russell Cross, Kristin Burns, Libby Sherwin, Jennifer Webb and Sarah Clauss, also of Children's National, and Dr. Jane Crosson of Johns Hopkins Hospital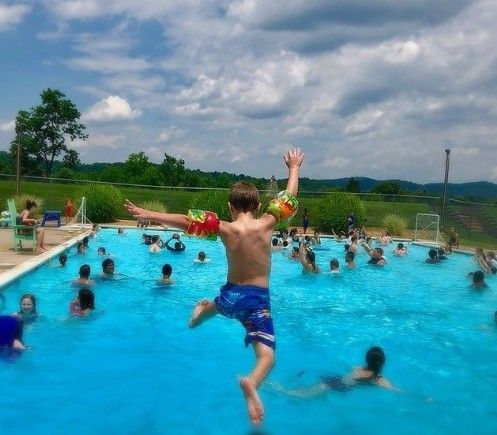 Weekend Getaway - $300/person
2-day in-person camp for campers not fully vaccinated at least two weeks prior to the start of camp; each condition specific camp will take place over a weekend.
5-Day Residential Camp - $850/person; $650 for CITs
5-day in-person camp for campers who have been fully vaccinated at least two weeks prior to camp; each condition specific camp will start on a Saturday and end on the following Wednesday.
Hybrid Camp - $550/person; $450 for CITs
2-day in-person camp followed by 3-day virtual camp; in-person portion will occur on the weekend and the virtual camp will take place the following Monday to Wednesday.
Virtual only - $250/person
3-days of virtual camp that will take place Monday to Wednesday; campers must select their activities one month prior to the start of camp
---
Camp Heartbeat offers children and teens with heart conditions, ages 7-18, six days and five nights of summer fun, education, and social connections in a safe and supervised environment.
Camp Heartbeat was developed by Brainy Camps in conjunction with the Department of Pediatric Cardiology of Children's National. Parents can feel comfortable that their children are under the constant care of trained and experienced doctors, nurses, and healthcare providers who specialize in the condition. Dr. Charles Berul, division chief of the Cardiology program at Children's National, along with Drs. Russell Cross, Kristin Burns, Libby Sherwin, Jennifer Webb, and Sarah Clauss, also of Children's National, and Dr. Jane Crosson of Johns Hopkins Hospital are the onsite camp physicians.
In addition to fun, the goal of Camp Heartbeat is to reduce the social isolation that is often associated with heart disorders, and increase the knowledge and understanding our campers have about their condition. The camp provides opportunities for the kids to work with professional staff and become better self-advocates and self-managers of their condition. They learn from peers and adult volunteers who live effectively with the condition, serving as role models, and offering hope for a successful future to our campers.
Campers participate and choose from a myriad of activities. Support groups and educational programs promote knowledge, skill development and social connections.  Children and teens gain a better understanding of their condition, strengths and self-worth.
Please contact njosey@childrensnational.org for more information.
---
In the event that we must change 2021 camp to virtual camp, these will be the dates:  July 19 - 22, 2021
Camp Heartbeat 2020 received support from the following: 
Garnett Scott Memorial fund and private donations.