Camp Connect ASD
Building self–esteem for children with high functioning autism spectrum disorder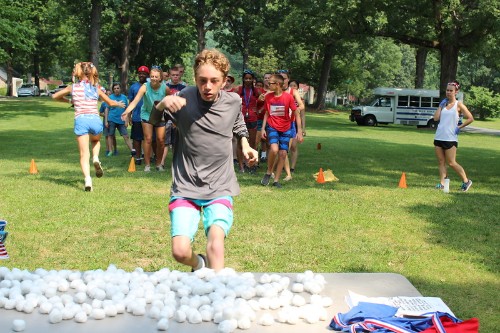 Virtual Camp Daily Schedule
10 am Morning Meet- Up
10:30 am First Activity
12:30 pm Bunk Brunch
2 pm Second Activity
3 pm Cabin/Chat Room; Support Groups
4 pm GO OUTSIDE
7 pm Evening Activity
Each day will begin and end with a Zoom session for all campers. Multiple smaller breakout sessions will be offered throughout the day where campers can choose activities that are of interest to them (i.e., crafts, yoga, scavenger hunt, games, etc.). They also will have the opportunity to participate in support groups led by our clinical psychologist and clinical social worker, as well as educational sessions led by medical experts in the conditions we serve. In addition, the campers will virtually meet together in "bunks" with their assigned counselors and bunkmates to create a feeling of unity and connection.  In the evening, the campers will participate in camp-wide virtual group activities like a "camp fire" sing-along and storytelling, talent show, and dance party. 
---
Camp Connect ASD offers children and teens diagnosed with high functioning autism spectrum disorder (ASD), ages 9-18, five days and four nights of summer fun and social connections. Children experience all the fun and adventure of a sleep-away camp with medical staff close at hand.
For six days, the children do not have to worry about how they are seen or what others think; they simply have fun.  They participate in a myriad of activities, learning team-building skills through sports, skits, and Camp Olympics.  Formal and informal support groups allow campers to practice appropriate social and communication skills and encourage the discussion of meaningful topics including how to handle bullying, what to do when teased and how to make friends.
The Department of Neurology of Children's National Health System provides the medical management of Camp Connect. A Child Neurophysiologist, is joined by a staff of nurses, social workers, physical therapists, and psychologists to provide medical coverage throughout the week of camp. Experienced teachers volunteer their time and expertise to work with the ASD population and help train the counselors to deal with the issues associated with ASD.  Several counselors and volunteers who live with the condition share their experience and wisdom with the campers each summer.
Please contact Brainy Camps at njosey@childrensnational.org for more information.
Camp Connect ASD 2019 received support from the following: 
donations made to Brainy Camps' Holiday Giving Tuesday, funding from The ARC of Montgomery County, Commonwealth Community Trust, Government of Virginia's Individual and Family Support Program, a grant from the ambassador of Qatar, 2018 Combined Federal Campaign and private donors.

Photos from Camp Connect and Head Strong 2019