Camp Connect ASD
Building self–esteem for children and teens with high functioning autism spectrum disorder
For Ages: 10 - 21
Dates: June 29- July 3 2023
Camp Cost: $950.00
Need-based scholarships are available and monthly payment plans can be arranged.

Medical Team: Brainy Camps' Medical Liaison, Alyssa Weinstein, NP, works in conjunction with Dr. Sinan Turnacioglu of Children's National's Development Clinic and Hospitalist Elizabeth Shashaty of Children's National

---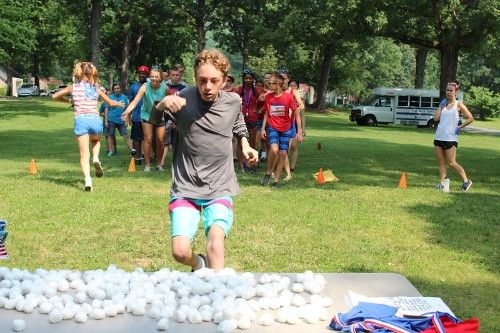 ---
Camp Connect ASD offers children and teens diagnosed with high functioning autism spectrum disorder (ASD), ages 10 - 21, five days and four nights of summer fun and social connections. Children experience all the fun and adventure of a sleep-away camp with medical staff close at hand.
For five days, the children do not have to worry about how they are seen or what others think; they simply have fun.  They participate in a myriad of activities, learning team-building skills through sports, skits, and Camp Olympics.  Formal and informal support groups allow campers to practice appropriate social and communication skills and encourage the discussion of meaningful topics including how to handle bullying, what to do when teased and how to make friends.
The Department of Neurology of Children's National provides the medical management of Camp Connect. A Child Neurophysiologist, is joined by a staff of nurses, social workers, physical therapists, and psychologists to provide medical coverage throughout the week of camp. Experienced teachers volunteer their time and expertise to work with the ASD population and help train the counselors to deal with the issues associated with ASD.  Several counselors and volunteers who live with the condition share their experience and wisdom with the campers each summer.
Please contact brainycamps@childrensnational.org for more information.
---
Camp Connect ASD 2021 received support from the following: 
Lambert Foundation and private donors.