Super Campers Always
A Fun, Supportive, and Empowering Environment for Children and Teens with Sickle Cell Anemia

---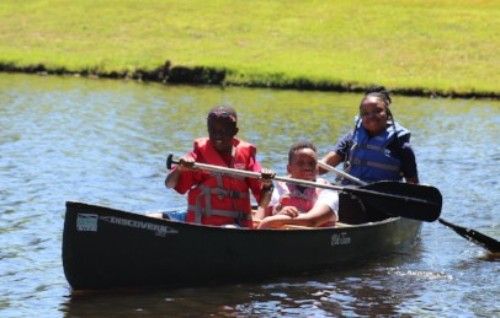 Super Campers Always offers children and teens with sickle cell anemia (ages 7-17) five days and four nights of summer fun, education, and social connections.
Super Campers Always was developed by Brainy Camps in conjunction with the Hematology and Oncology Departments of Children's National. In addition to fun, the goal of Super Campers Always is to reduce the social isolation that is often associated with this condition and increase every camper's knowledge and understanding of sickle cell anemia. The camp provides opportunities for the children and teens to work with professional staff and become better self-advocates and self-managers of their condition. Parents can feel comfortable that their children are under the care of trained and experienced doctors, nurses and healthcare professionals who are experts in the field.
Dr. Andrew Campbell, hematologist and head of the sickle cell anemia program at Children's National, leads the camp's medical team.  Additional medical staff, including doctors, nurses, social workers, physical therapists, and psychologists, are on-site 24 hours a day and counselors are trained to deal with issues related to sickle cell disease.
Campers participate in a myriad of activities. Support groups and educational programs promote knowledge, skill development and social connections and campers gain a better understanding of their condition, strengths and self-worth.   
Please contact Brainy Camps at brainycamps@childrensnational.org for more information.
Camp Super Campers Always 2021 received support from the following: 
Lambert Foundation