Camp Take Charge
Fun, Supportive, and Empowering Environments for Children & Teens with Diabetes
For Ages: 7-17
Dates: July 23-29, 2023
Camp Cost: $1200.00
**Need-based scholarships are available and payment plans can be arranged.

Medical Team: Brainy Camps' Medical Liaison, Alyssa Weinstein, NP, works in conjunction with Dr. Brynn Marks, Endocrinologist at Children's National, Dr. Otilia Neascu, Endocrinologists of Pediatric Specialist of Virginia, Dr. Jonathan Rivera Endocrinologist of Duke University Health System; Nurses Nanette Carridice, Kelly Birch, and Gina Ferria, NP; Certified Diabetes Educators and Endocrinology Fellows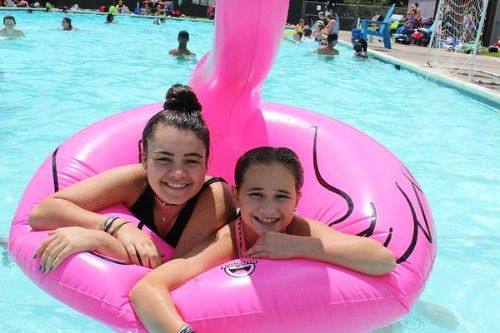 ---
Camp Take Charge (of Diabetes) offers young people with diabetes (ages 7-17) six days and five nights of summer fun, education, and social connections.  Camp Take Charge was developed by Brainy Camps in conjunction with the Comprehensive Diabetes Program of Children's National.
In addition to fun, the goal of Camp Take Charge is to reduce the social isolation that is often associated with this condition and increase knowledge and understanding of diabetes. The camp provides opportunities for youngsters to work with professional staff and become better self-advocates and self-managers of their condition. Parents can feel comfortable that their children are under the care of trained and experienced doctors, nurses, diabetes educators, pump specialists, and other healthcare professionals who are experts in the field. Dr. Brynn Marks, Endocrinologist at Children's National in Washington DC, serves as the onsite physician for Camp Take Charge.
Condition-specific camps have proven to be an effective way for children to learn more about their conditions and to develop adaptive behaviors. At Brainy Camps, children learn from peers and adult volunteers who live effectively with the same health conditions and are offered hope for the future. Campers participate and choose from a myriad of activities that keep them busy from morning to night. Support groups and educational programs promote knowledge, skill development, and social connections.  Campers gain a better understanding of their condition, strengths, and ability to care for themselves.
Please contact Brainy Camps at brainycamps@childrensnational.org for more information.
---
Camp Take Charge 2021 received support from: 
New Venture Fund, Camp Angels, and private donors