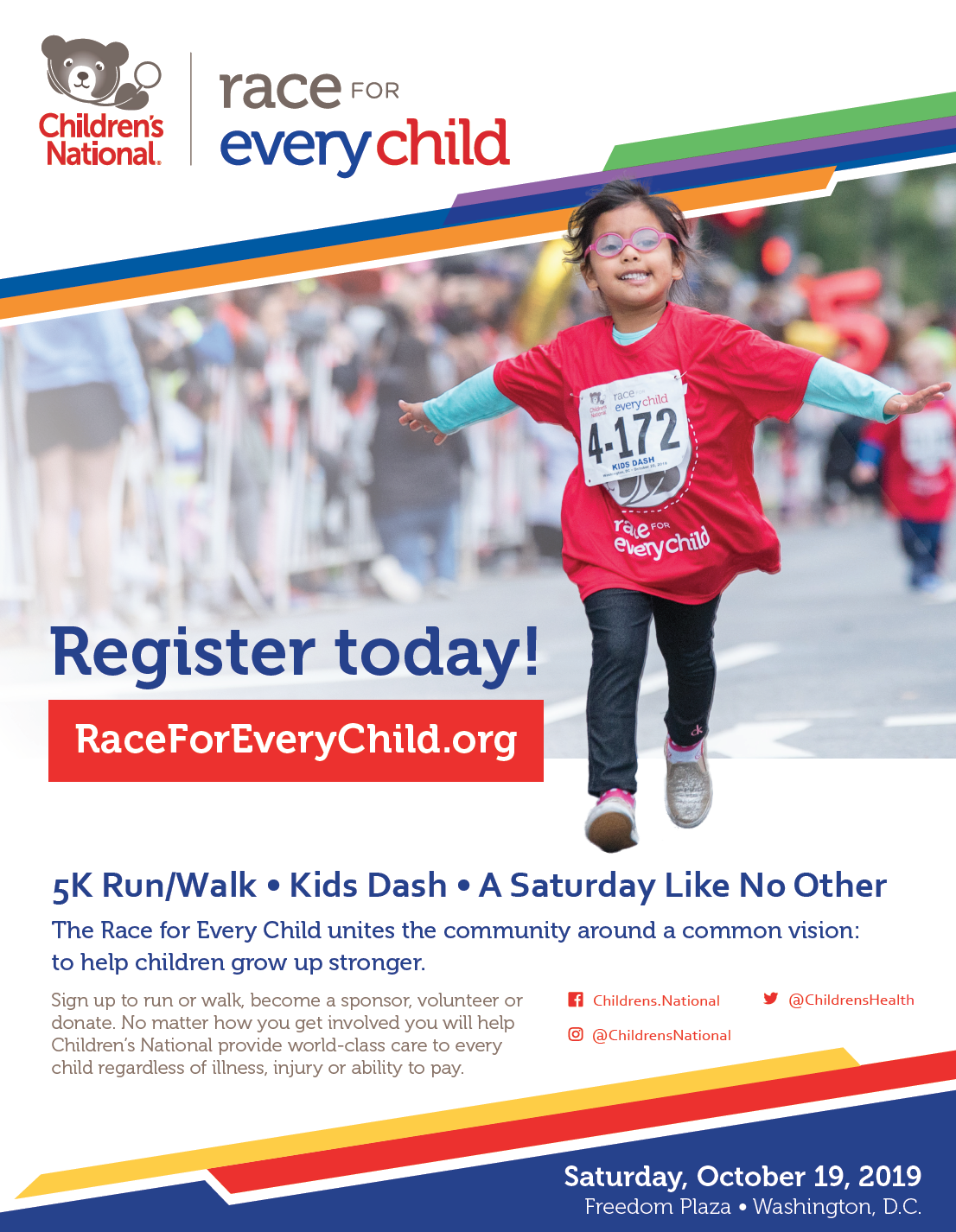 2019 Race for Every Child
---
It's that time again!! Children's National Race for Every Child will be held Saturday, October 19 at Freedom Plaza in Washington D.C. This 5K run/walk and Kids Dash fundraiser will help Brainy Camps to raise money to provide scholarships to camp. Last year with your help we were able to raised just over $15,000….this year we want to reach at least $20,000. 
How to get involved:
Join the Team – and support us the day of the run walk…sign up here and look for our team "Brainy Camps of Children's National"
Donate – donation can be made on our Team Page or directly to us at www.brainycamps.com and click "Donate"
Spread the word - The more the merrier. Let your friends and family know about the Race. They can make donations to your personal page or directly to the Team. 
Thank you in advance for your support of Brainy Camps during the 2019 Race for Every Child!!!
The Brainy Camps Crew
If you cannot contribute now, we will have more fundraiser near the closing of this year (ie Holiday Giving Campaign).