COVID-19 and Brainy Camps 2023
Last Updated: March 16, 2023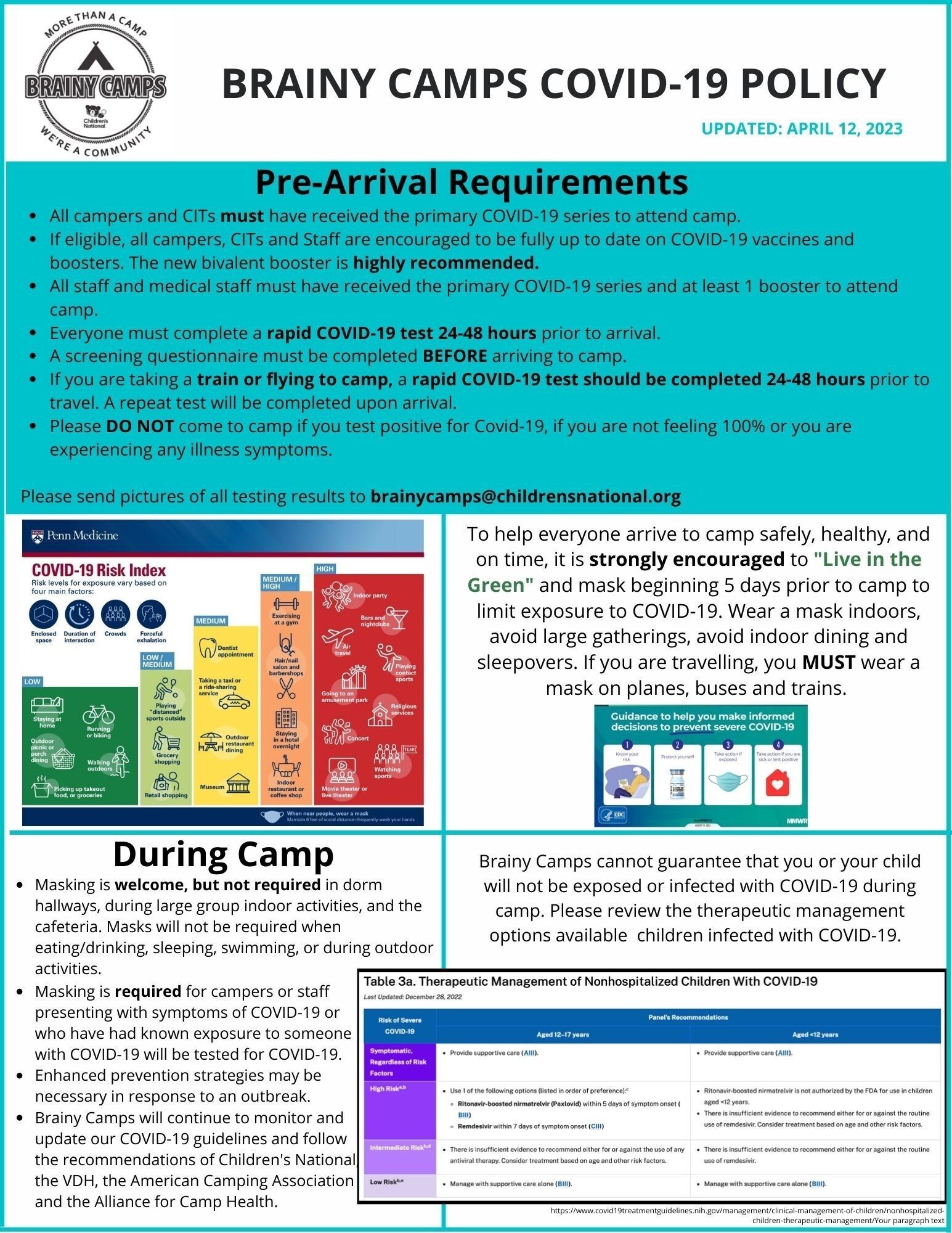 ---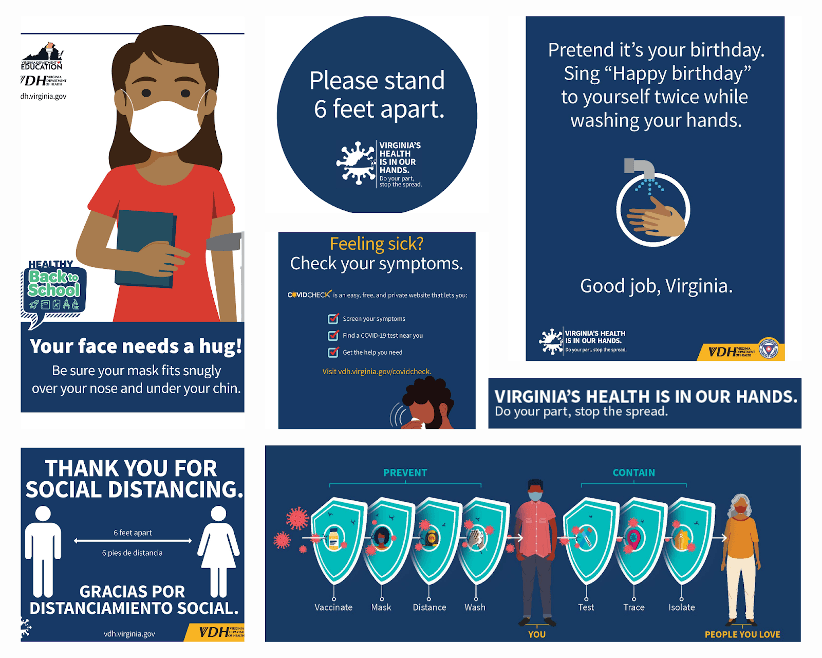 ---
For more information visit: 
CDC Guidelines for Summer Camps
American Camping Association Field Guide
US Department of Health and Human Services
FAQ:
Q: Are there exceptions to your vaccination policy?
A: At this time, there are no exceptions. Having COVID-19 does not provide the same protections as getting vaccinated nor does it stop you from spreading the disease. Learn more from the CDCs Website: https://www.cdc.gov/coronavirus/2019-ncov/vaccines/facts.html
Q: If my child is registered for camp this summer and it is decided to hold camp virtually can I receive a refund of my deposit?
A: We realize that the interactive virtual experience does not work for everyone. You will have the option to request a full refund for money paid, change any portion of your payment into a donation or let your payment roll over to the next year. 
Q: Is Children's National Hospital providing the COVID-19 vaccine?
A: Yes, to the residents of Washington DC and Prince George's County, MD. Please refer to their FAQs page for more information: https://childrensnational.org/visit/resources-for-families/wellness-resources/coronavirus/vaccine-faqs