COVID-19 and Brainy Camps 2022
Last Updated:June 7, 2022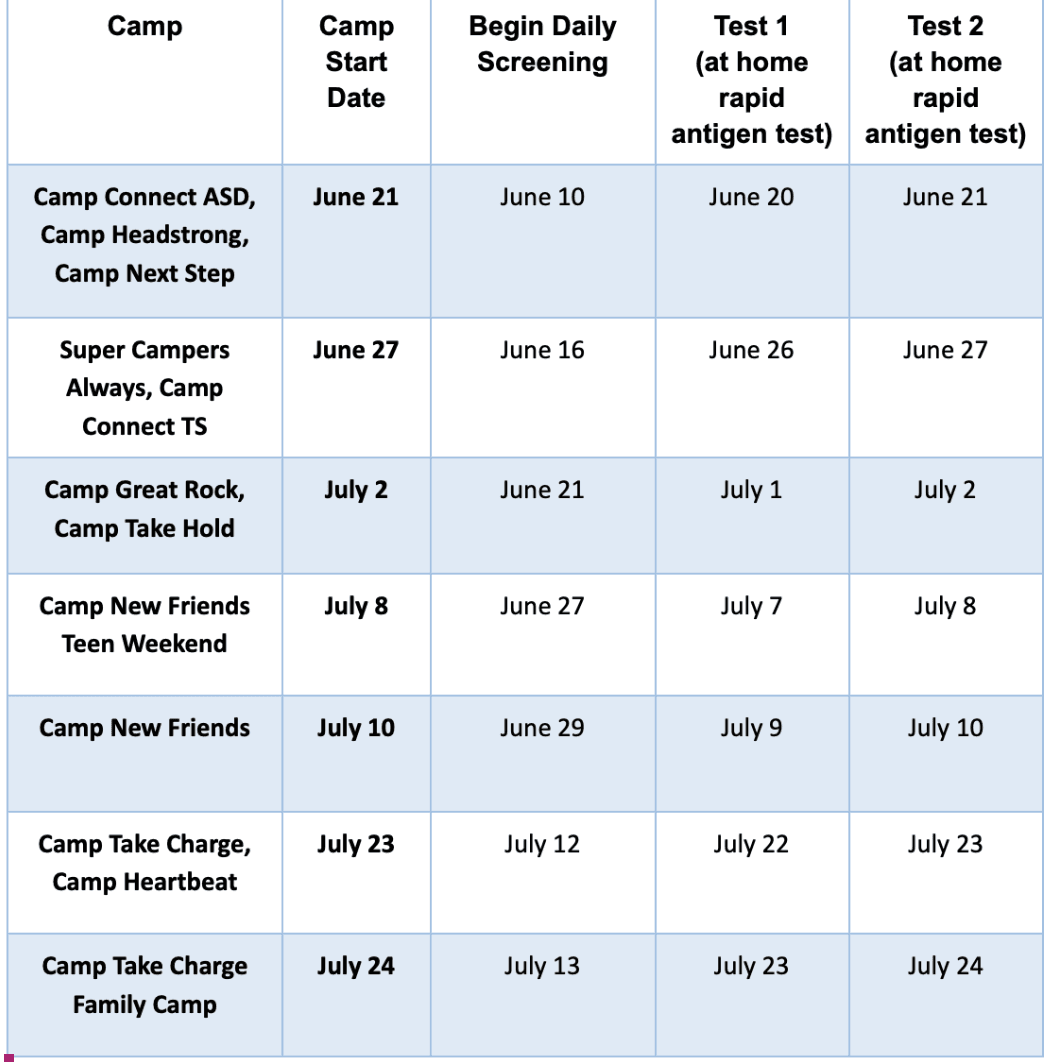 ---
This page will serve as our way of keeping you informed of the decisions we make concerning Brainy Camps 2022 and the steps we will be taking to ensure the safety of our campers and staff.  We will adhere to the guidelines set by Children's National Hospital (CNH), the Center for Disease Control (CDC), the American Camp Association (ACA), the Association of Camp Nursing (ACN), and the State of Virginia. Necessary adjustments will be made as new data and guidelines are published and we will keep you updated on our plans for testing, screening, etc.  Frequently asked questions also will be found at the bottom of this page.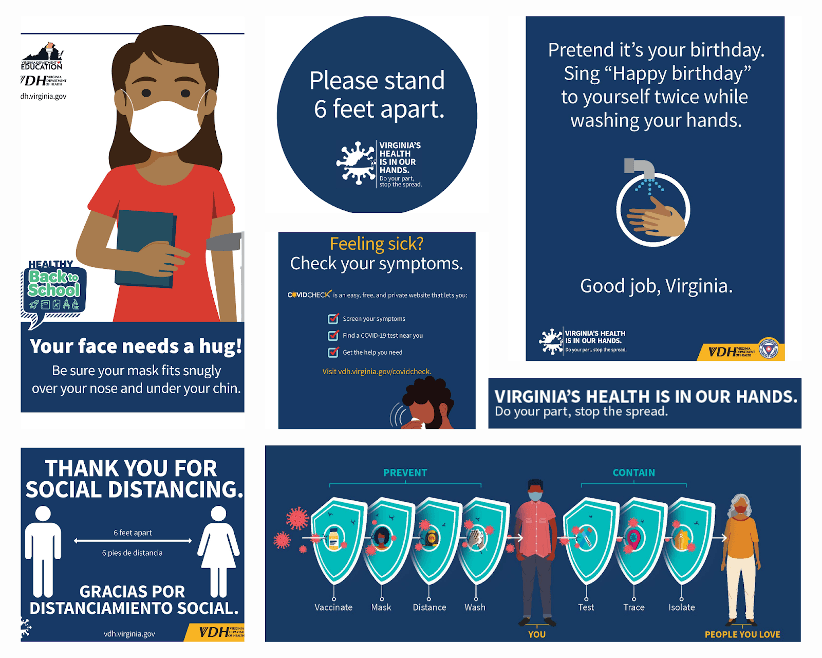 Pre - Camp Requirements :
Encourage healthy behaviors at home. Follow good hand hygiene procedures, coughing/sneezing into elbows, mask-wearing, and self-care behaviors. We highly encourage families to "Live in the Green" for at least one weeks before camp and continue to mask. Below is an infographic of our recommendation for healthy behaviors to be practiced before camp. We strongly encourage you to wear your mask for 10 days before arriving to camp.
All Campers/Families/Counselors must:
ALL CAMPERS, STAFF AND VISITORS are required to be up to date on COVID-19 vaccines and boosters (if eligible), 2 weeks prior to arrival to camp. 
Proof of vaccinations are required for all staff/volunteers, family camp participants and campers. Exception: Family Camp may include a sibling <5 years old. 

Per the CDC: "Up to date" with your COVID-19 vaccines means you have received all doses in the primary series and all boosters recommended for you, per eligibility.
Vaccine recommendations vary depending on age, the type of vaccine you first received and when you received your last dose: https://www.cdc.gov/coronavirus/2019-ncov/vaccines/stay-up-to-date.html

All participants must complete the daily "COVID-19 Health Check" in your CampMinder account for the 10 days leading up to their camp.

Masking for the 10 days prior to camp and reduced exposure is strongly encouraged.  Please let us know directly if you are exposed to COVID 5 days prior to camp (Exposed= close contact, unmasked for 15 minutes).                              

Campers and staff riding trains, airplanes or the camp bus must wear masks at all times during transport.    

Provide two (2) negative antigen tests (2 days in a row) done 2-days before camp. Test results with name, date and time should be emailed to BrainyCamps@childrensnational.org. Find a testing site or order At-Home testing kits at U.S. Department of Health & Human Services' website: https://www.hhs.gov/coronavirus/community-based-testing-sites/index.html#va

Positive results for those who had COVID earlier in the year must be accompanied by a physician's note approving attendance to camp.

If you had COVID you could test positive, you will need a physician's note clearing you to come to camp.

Positive results for anyone else will result in immediate camp dismissal.

Proof of vaccination must be uploaded to your online profile before camp starts. 
Pre-Arrival Screening Symptoms and Exposures: 
All campers, staff, and families attending family camp must complete the COVID-19 daily screening for 10 days prior to camp. You can access the screening form by following the link below (or scan the QR code on our website). Masking for the 10 days prior to camp and reduced exposure is strongly encouraged.  Please let us know directly if you are exposed or in close contact to anyone who has tested positive to COVID-19 5 days prior to camp.  

Close Contact/Exposure = Unmasked and less than 6 feet away from an infected person for a cumulative total of 15 minutes or more. 

Link to Daily Screening Tool: https://forms.gle/ayejQQ6ff73j51fi7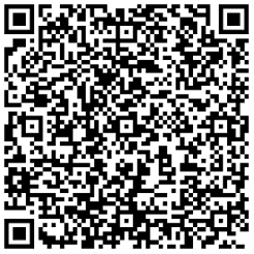 Campers and staff riding trains, airplanes or the camp bus must wear masks at all times during transport.    
All campers, staff, and parents attending Take Charge Family Camp must have 2 negative antigen tests (2 days in a row, one each day) prior to camp arrival.  A PCR test is no longer required prior to camp arrival. 

Test #1: 1 day before camp starts. 
Test #2: Day of camp (prior to arrival at camp or the camp bus). If you are flying or taking a train, please send prior to your departure. 
Please send a picture of your test results with a time and date stamp!

To attend camp, you must:
Be symptom free for 10 days prior to camp. 
Have no exposures or close contact with anyone who has tested positive for COVID-19 within 5 days prior to camp.
Complete all required screenings and pre-arrival testing requirements: https://wecandothis.hhs.gov/resource/checklist-for-staying-safe-from-covid-at-summer-camp
Preventing the Spread of Covid-19:
Masking will be required at all times inside buildings and during medication times (exceptions: while sleeping, taking a shower, eating, etc). Optional masking during outdoor activities. 
Brainy Camps will be testing any camper, staff member or family member who shows signs or symptoms of COVID-19 or has been in close contact with someone who tested positive
Everyone at camp will be tested every 5 days (unless camp ends on the 5th day).
Everyone will be required to complete a consent form for covid testing and disclosure of results to the Virginia Department of health. 
During Camp:
In the event that a camper or staff member tests positive for COVID during camp: we will notify parents/guardians/emergency contact; the camper or staff member will be quarantined; and they must be picked up from camp within 24 hours.

If one camper or staff tests positive. Immediately cease all activities in the campers bunk. All bunkmates will be screened for symptoms and will take a rapid test. They will be tested 5 days later at camp. If not at camp, families are encouraged to retest 5 days later.  Return to indoor/outdoor cohort system. All parents or guardians will be notified if their camper was a close contact. 
Since all participants are required to be up to date on their COVID-19 vaccines, if they are determined to be a close contact, participants can resume activities (if they are asymptomatic and negative). They will be monitored for signs and symptoms of Covid and should be tested 5 days later.
If there is a positive case, Brainy Camps will transition to a "cohort" system. Masking indoors will still be required. Outdoor masking will be required if/when bunks are <6 feet from each other.
Information for Staff Members:
Staff members, you are the ones who make camp possible. We are now accepting applications for counselors for our 2022 season and we have begun interviewing for positions at camp. All Brainy Camps staff members and volunteers are required to be vaccinated against COVID-19 and at least have one booster.  More details on "Counselor" page.
---
For more information visit: 
CDC Guidelines for Summer Camps
American Camping Association Field Guide
US Department of Health and Human Services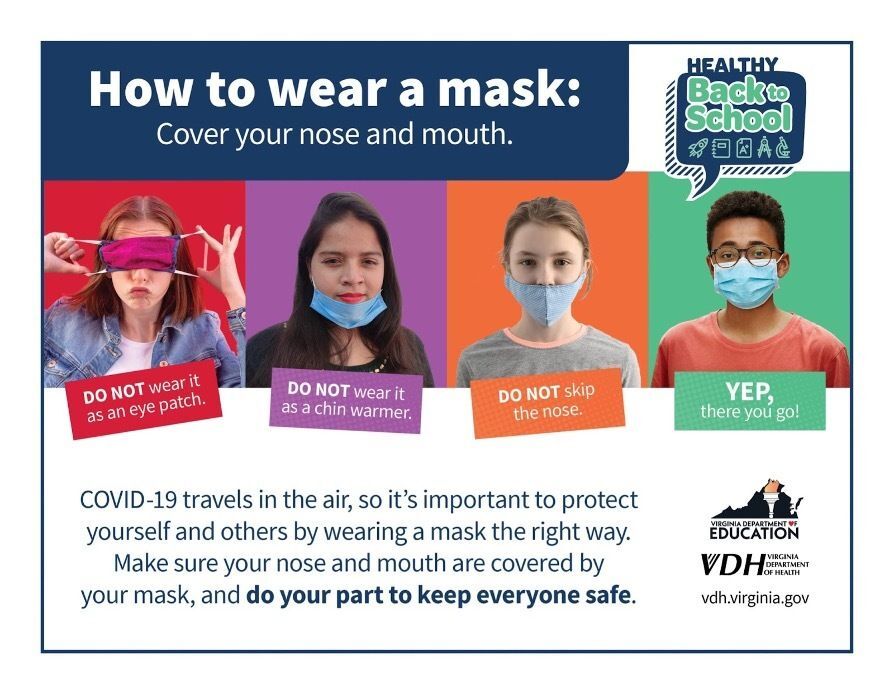 FAQ:
Q: Are there exceptions to your vaccination policy?
A: At this time, there are no exceptions. Having COVID-19 does not provide the same protections as getting vaccinated nor does it stop you from spreading the disease. Learn more from the CDCs Website: https://www.cdc.gov/coronavirus/2019-ncov/vaccines/facts.html
Q: If my child is registered for camp this summer and it is decided to hold camp virtually can I receive a refund of my deposit?
A: We realize that the interactive virtual experience does not work for everyone. You will have the option to request a full refund for money paid, change any portion of your payment into a donation or let your payment roll over to the next year. 
Q: Is Children's National Hospital providing the COVID-19 vaccine?
A: Yes, to the residents of Washington DC and Prince George's County, MD. Please refer to their FAQs page for more information: https://childrensnational.org/visit/resources-for-families/wellness-resources/coronavirus/vaccine-faqs