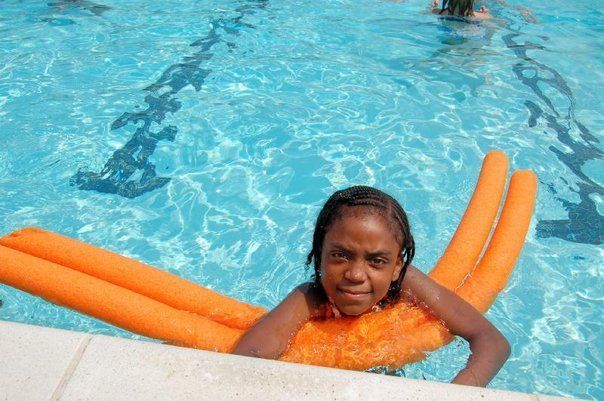 Over the years, Brainy Camps has created various scholarship funds in memory of lost loved ones connected to our organization.  In this way, families honor their loved ones by acknowledging the importance of Brainy Camps in their lives and making it possible for children with chronic health conditions to benefit from what Brainy Camps has to give.
Presently, we sponsor several funds on our Donation Page which can be accessed by following the links below and checking, "I would like to give to specific funds."
Donate Here: https://brainy.campintouch.com/ui/forms/donor/Form
The Garnett Scott Memorial Fund honors a young man who began attending Camp Heartbeat at the age of 10 and returned for the next seven summers.  His infectious smile and love of basketball are remembered by all, as are the warmth and kindness he showered on his friends and loved ones.  In his last summer with Camp Heartbeat, Garnett served as a counselor-in-training, helping the younger kids to adjust to being away from home and honing the leadership skills that came so naturally to him.  He was so proud to be chosen as one of the camp's up-and-coming leaders and was looking forward to becoming a full-fledged counselor in the years to come.
The Pat Pope Memorial Fund honors a wonderful woman and registered nurse who generously offered her time and expertise at Super Campers Always for many summers. She willingly shared her knowledge and skills and always looked for ways to help her patients become better self-managers of their lives and their condition. 
 "Ne-Ne Sponsors Ohana" Scholarship Fund
Brainy Camps announces the launch of a new Scholarship Fund created in memory of Nikirah Milbourne.  Nikirah, or Ne-Ne as her family affectionately called her, attended Camp New Friends for two years and, in that brief time, found a home away from home.  As her mom said, "Camp New Friends was a place Niki -- as she coined herself at camp -- loved, a place where she felt like everyone else."  At camp, she learned not to be embarrassed by her bumps and spots.  Niki passed away just six months after her last summer with us in 2007.
Nikirah's mom recently contacted Brainy Camps and asked that we create the memorial scholarship in Ne-Ne's honor. She told us when Nikirah returned from camp that last summer she was very excited and happy. She had decided to create a small reading challenge to raise money for kids who could not afford to attend camp.  Her efforts helped to make it possible for one of her friends to join us the following summer.  Nikirah did not realize she, herself, had been a scholarship recipient.
Nikirah's family has a special reason for choosing " Ne-Ne Sponsors Ohana" as the name for her scholarship fund. After watching her favorite movie, Lilo and Stitch, Nikirah fell in love with the Hawaiian word Ohana which means family, including everyone you care about, not just relatives.   In that context, no one is left behind and no one is forgotten. For Nikirah, Camp New Friends embodied the concept of Ohana--a caring family where everyone is included.