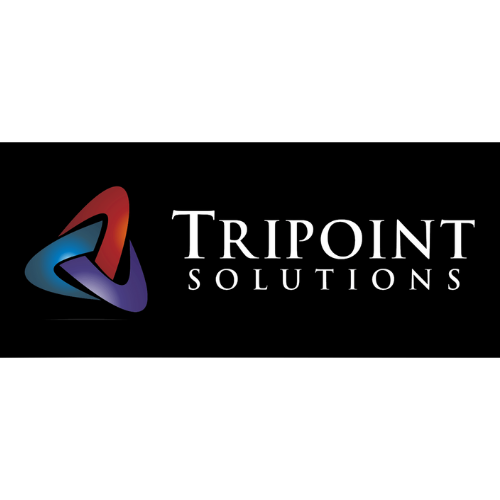 This past week, we had the pleasure of interviewing James and Elizabeth Cho, owners of Brainy Camps' first corporate sponsor, Tripoint Solutions.  Tripoint Solutions is a Virginia based SBA certified 8(a) small business that specializes in Business Information Services and Information Technology Consulting.  Since its founding in 2013, Tripoint Solutions has grown consistently and expanded its offices from the Metro DC Area to Huntsville, AL and Vicksburg, MS.  With this growth has come Tripoint Solutions' commitment to supporting community initiatives like Brainy Camps. 
Tripoint Solutions' sponsorship of Brainy Camps at the Community Sponsor level could not have come at a better time. As the world moves towards a new normal, Tripoint Solutions will help us navigate through 2021 to continue our mission of helping children with chronic health conditions reach their full potential.  Brainy Camps is very grateful to have Tripoint as their first corporate sponsor.
Not surprisingly, the Chos have a personal connection to Brainy Camps. Their daughter, M., was diagnosed with a heart condition at a young age.  She was referred to our camp by her medical team at Children's National Hospital, many of whom attend camp each year, joining in the activities while providing round-the-clock medical supervision and educational sessions for our campers and staff.  Dad says, "We absolutely love the fact that there are medical staff who take the time to go to camp.  Your kid couldn't be in a safer place in the entire universe".
M. has been attending Camp Heartbeat for five years.  Her mom and dad become emotional when describing the impact participating in camp has had on their daughter.  "Honestly, it was the grace of God that brought us to camp.  Nurse Vicki (Freedenberg) and Dr. B(erul) – Doctor of Nursing and Cardiology Chief, respectively -- introduced us to it."  When the Chos first arrived at camp, mom worried that M. would not want them to leave since she had never slept away from home. To her surprise, M. met her counselor with a smile, joined her bunk of girls, and waved good-bye to her parents without a tear. Like many moms, Elizabeth cried in the car on the way home.
Throughout the years, the Chos continue to see how M. has grown throughout her time at Camp. Camp has enabled M. to become resilient and empowered about her condition. Whatever the format of camp, be it in person or virtual, Elizabeth and James have watched M. expand her social connections and support other children in the camp community.  This past summer, through lots of cheers and applause, M. virtually demonstrated her design of a miniature golf course to her bunkmates, friends, and counselors. Like her dad, the creative ideas blossom.  "There are no words to say how grateful we are for camp", says Elizabeth.  She goes on to say, "Brainy Camps is something M. looks forward to. It is extremely welcoming for the kids and for the parents. Brainy Camps is more than a camp.  It is a community that has become a part of our family." 
When asked why they chose to become Brainy Camps Sponsors this year, James gives the credit to his daughter.  He reminds us that M. decided to raise money for Brainy Camps years ago to help other kids attend camp. As a family, they wanted to continue that tradition and support Brainy Camps in a way that would make a lasting difference. This year, through the Tripoint Sponsorship, they can do so. Their personal goal is to establish the stability of our campsite to ensure Brainy Camps' continuance. 
The Chos support other charitable organizations in the DC area and beyond that match their values and principles. They believe that, through their philanthropy, they will attract like-minded individuals and business partners to Tripoint Solutions, while supporting organizations like Brainy Camps. 
More information about Tripoint Solutions can be found at www.tripointsolutions.com.