Daily Schedule
10:30 am Morning Meet-Up
11:00 am First Activity
2:00 pm Second Activity
7:00 pm Evening Activity
Each day will begin and end with a Zoom session for all campers followed by multiple, smaller,  breakout sessions. These sessions will be offered throughout the day where campers can choose from a variety of activities (i.e., crafts, yoga, scavenger hunt, games, etc.).  They also will have the opportunity to participate in support groups to promote CBT skills, mindfulness, insight and reflection, and address their worries, hopes, and fears.  Educational sessions with our medical experts will teach campers about their conditions and allow them to ask questions.   Campers will also meet together in "bunks" with their assigned counselors and bunkmates to create a feeling of unity and connection.  Virtual lunch with their bunks and counselor(s) will be offered.  Every evening, campers will participate in camp-wide virtual group activities like a "campfire" sing-along and storytelling, talent show (campers and medical staff), and dance party. 
Tuition & Scholarships:
The cost of Virtual Brainy Camps is $250.  We offer scholarships to any family who cannot cover the registration fee and will refund fees for families who have already paid for in-person camps For those of you who have already paid more than the registration fee, we ask that you consider making a donation to help those families who were impacted by the economic downturn this year or putting the excess funds towards next year's camp.  Feel free to contact us and let us know your thoughts and your intent and we will be happy to honor your wishes.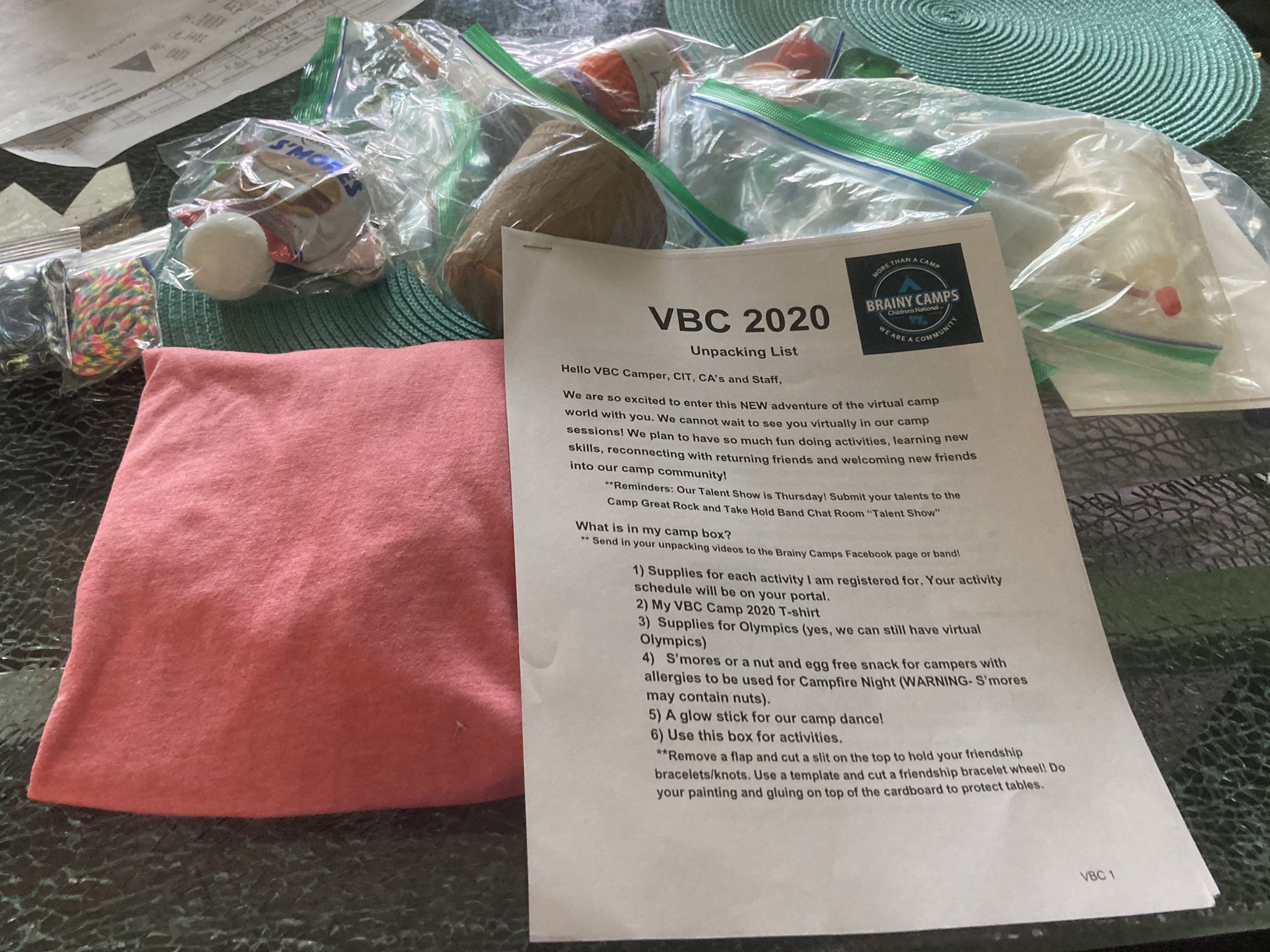 Activities
*Activities based on our 2020 Virtual Camp, some might not be included in 2021 Virtual Camps.
| | | |
| --- | --- | --- |
| DIY Window Clings | Fitness Warm-Up | Beginnes Karate |
| BNN - Brainy News Network | DIY Mini Golf | Journal Design |
| DIY Bowling | Improv Theatre | Painting |
| Dance | Jewelry Making | Story Crafting |
| 100 Ways to use a Bandana | Bottle Caps in Bloom | ...and more. |
| | | |